Successful Summer Experiential
As summer draws to a close we wanted to look at some of the experiential activity that caught our eye over the last few months.
2LK – Cannes
Where better to start than Cannes, a destination made for sunshine and memorable experiences.  2LK, one of the experiential agencies we work with, did an amazing job with over 30 separate activations! 
These were the highlights
Hendrick's – Kings Cross Station
Hendrick's Gin are masters of experiential marketing. This summer, their agency Space, installed the world's longest floor wrap as part of a 70-metre branded tunnel at King's Cross Station featuring rose and cucumber scented posters. 
Charities too have been harnessing the power of experiential to support their fundraising and awareness raising. Two examples we spotted were from Action Aid and the British Red Cross. They are bringing their campaigns to life with hard-hitting experiences.
British Red Cross – Westfield
The British Red Cross created a free immersive exhibition to bring the world's largest refugee camp, Cox's Bazar in Bangladesh, to Westfield Stratford City for one week.
This exhibition allowed people to:
experience the journey made by thousands of fleeing refugees

see, touch and hear elements of camp life

discover the real stories of people who made the journey and learn what life is like for them now in Bangladesh.
Action Aid – Marble Arch
To demonstrate the difficulties women face navigating the maze-like judicial system Action Aid created an actual maze. It represented the barriers women face when accessing justice for crimes committed against them.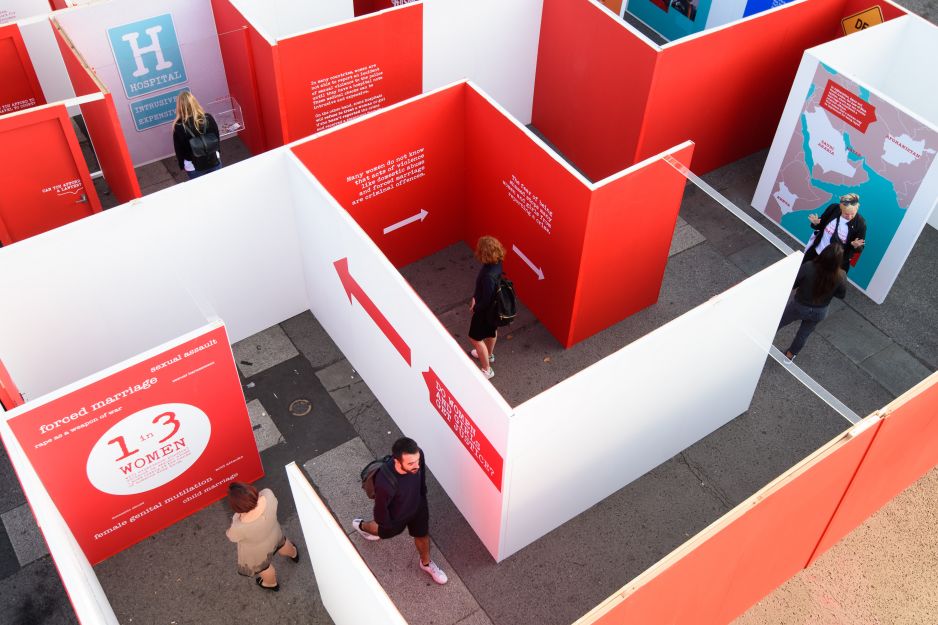 These were just a few of the creative and engaging experiences we noticed this summer. 
What's really important for those involved in creating them is assessing the impact the experiences had on their audience and ultimately sales or fundraising.  We work with a wide range of brands and agencies to help them with the metrics that matter for evaluating experiential. So if you want to know footfall, engagement rates, dwell time and more, please get in touch for a free demo of our platform. Or you can read through our recent case studies.