What a 2019 it has been for Exposure Analytics. Another packed year helping our customers make the most of their events, exhibitions and activations.
We started our year at CES in January and then attended Mobile World Congress in Barcelona and the Event Production Show in London. A fantastic start to 2019 where we were able to support our clients and share our expertise with potential new customers.
Clients asked us for extra detail about how their customers enter, exit and occupy an exhibition stand or activation, so in March we came up with a solution that does just that. Our new Apex system delivers precision footfall counting at events and exhibitions with 99 per cent accuracy over areas as small as one square metre. Apex counts individual people – fantastic for accurate footfall at events where children or others without wifi-enabled devices are around.
We held our second successful Learning and Fine Dining event in April, taking the opportunity to share the latest in the event industry with a range of people from the sector – and, of course enjoy some great food in central London. We'll be doing this again in early 2020, so get in touch if you're interested in joining us.
2019 also saw us scoop some industry awards where, for the second year in a row, we picked up top spot in two categories at the Event Industry Awards event. They were Best use of Technology for Event Analytics / Data Collection and Best use of Wireless Technology.  We were shortlisted for three other awards this year: Best Technology Partnership with SaleStratus, Best use of technology at a Brand Event, and Best Venue Installation. We also expanded our presence at the Event Tech Live, with Commercial Director Rob Murdoch speaking twice, and our stand buzzing with visitors following a successful hook-up with personalised coffee providers The Barista.
These are just some of the highlights of a brilliant 2019 that have seen us support at more than 1000 events across 23 countries and deploy 724 sensors that collected 5.2 billion lines of data.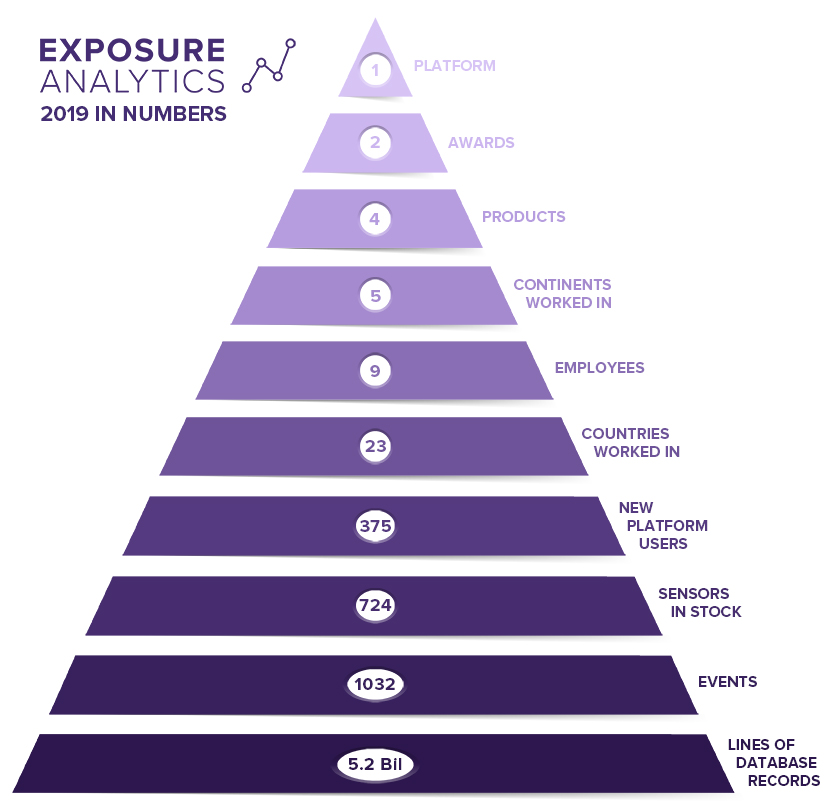 Here's to a successful 2020. Once again we'll be starting the year at CES in Las Vegas, for what should be the first of many fantastic events. We can't wait!
Merry Christmas to all our fantastic clients.