This year's Event Tech Live is nearly here and we can't wait!  It's a fantastic opportunity to find out more about the latest developments in event technology and as usual we'll be there too, showcasing our event analytics technology.
We'll be on Stand 12 near the Expo and Engage Stage. We've had a new stand designed this year and we're looking forward to seeing what a difference it makes.
If you're coming along then please do say hello to our team. You might also like to catch Rob Murdoch on the Brand and Buzz stage. He's speaking at 12 noon on the Wednesday with Dawn Farrow, CEO of Boom and Robin Carlisle, Chairman of Mobile Promotions.  They'll be talking about how to measure the success of your event.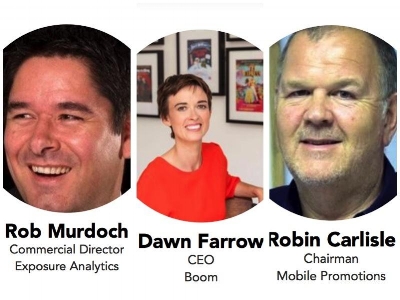 The event promises to be even bigger and better than previous years as it now takes place over two days. In between are the Event Tech Awards, and we've got our fingers crossed as we've been shortlisted in two categories.
If you can't make it along, then Rob has talked through measuring the success of your event in this podcast.
If you haven't signed up yet then go to https://www.eventtechlive.com/ to make sure you can attend.