You know that social media is a really important part of successful events and experiential activity.  The more people you can engage in person and online the better. So wouldn't it be great if you can capture this data all in one place?
That's why we've added our new Twitter integration as part of our continuous improvements to our platform. We tested it at the end of last year at Event Tech Live. Along with the data to show the footfall at our stand, the number of engaged visitors, dwell time and more, we can also see data for tweets using the hashtag #ETL19. We can see how event organisers, exhibitors and attendees are talking about the event.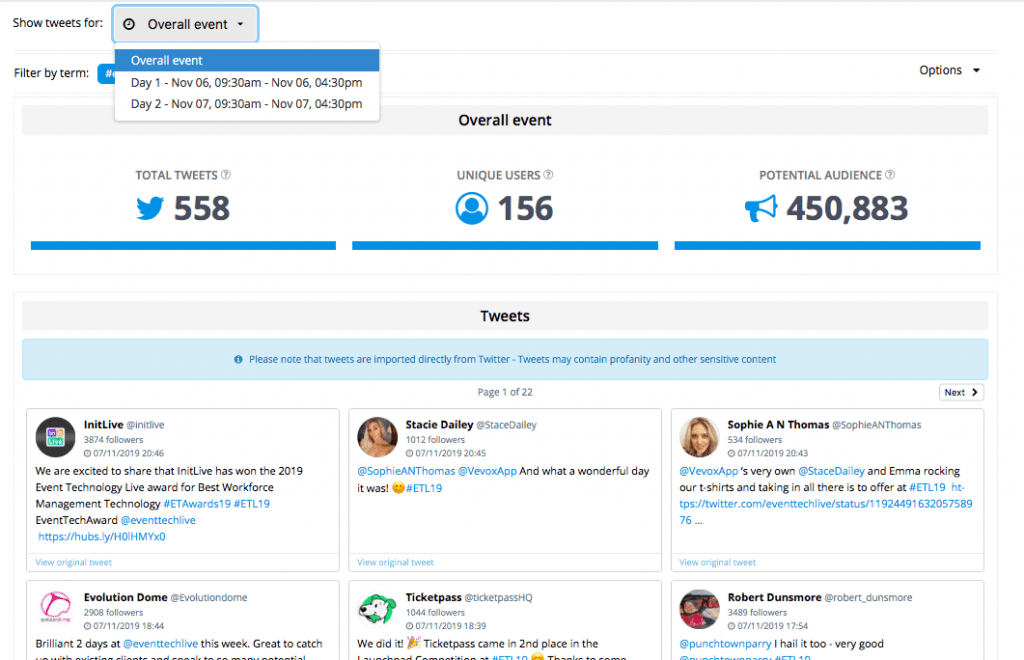 You can view the total tweets sent containing your chosen hashtag during the whole event, or view by individual day
You can see the number of unique users that tweeted using the hashtags you are following.
Our platform also calculates your total potential audience, this is based on the number of followers that each unique user has. 
We already know that some of our clients use their event analytics to determine which areas of a stand are most interesting and then use that to determine the stories they put out on social media about the event. 
Now you can link your Twitter analytics to your event analytics and get a fuller picture of how attendees are engaging with you both physically and online, all in the same dashboard.  To encourage this online interaction, why not give visitors an incentive to post about being at the event, for example, a photo wall, or giving a personalised muffin or coffee, something that is different, interesting and cool will get the visitors posting, creating more engagement through viewers that might not have been able to get to the event in person. 
Our coffee with faces printed on them were a real hit at Event Tech Live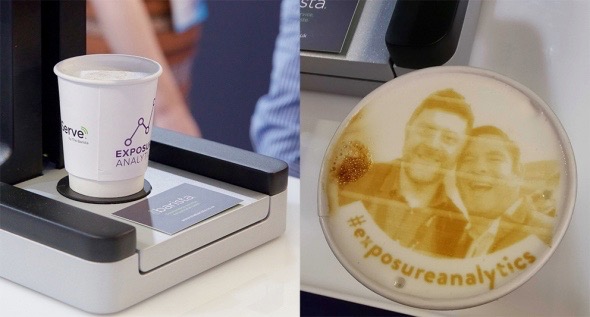 The more your event is talked about online, the more people you'll reach and the more impact you'll have. Not only that, you'll get feedback on your event or experiential activity. Everyone's a winner!
Get in touch for a free demo or to find out more