Brand experiences are now a central part of a successful marketing strategy. Budgets for experiential marketing continue to grow, even when other areas are experiencing cut backs according to IPA Bellwether and econsultancy. Event Marketer also reveal that one third of consumers have paid an admission fee to attend a brand experience or event.  Recently Volvic announced their most expensive experiential campaign ever, just one of the many brands increasing the proportion of their budget that they devote to experiential activity. This amounts to millions of pounds of investment. So, how do companies ensure a good return on that investment and continually improve their brand experiences?
Historically marketers have struggled to effectively measure events and experiences beyond anecdotal evidence or gut instinct. Compared with other marketing channels, particularly digital, events have been behind the curve. This is because the tools haven't been readily available to objectively measure experiential in the same way.
But a live event analytics revolution is underway, one that is delivering marketers with the data they need to measure and improve the success of events and activations. Exposure Analytics are leading the way in live event analytics with our award-winning sensor technology that's fully GDPR compliant.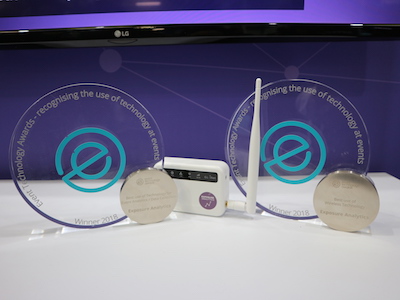 How can live event analytics help you?
Start early
What are your event objectives? Once you have set these you can work out what data you need to be able to measure your success and use that evaluation to plan and improve in future. This isn't always about the big numbers and events with the most attendees. Sometimes we see that smaller events or places with lower footfall actually lead to more engagement with a brand experience. By setting meaningful objectives such as dwell time you can clearly demonstrate the impact of your work.
Source the right data
Post-event surveys, lead capture information, and attendee numbers are all useful but how meaningful are they? Measuring and improving a customer's experience can be complex. You need to understand what's happening while people are engaging with your activity, without interrupting their experience. We use beacon type sensors that operate in the background.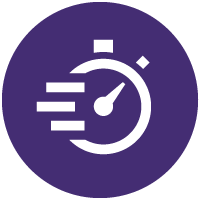 Monitor engagement in real time
If you're activating at a multi-day event or moving from location to location, the sooner you can analyse your impact, the quicker you can make changes if necessary. Visitor heat maps show if people are visiting all of your stand, flow charts show the routes they are taking, engaged dwell time reporting shows how long they are spending interacting with your experience. With real time insights you can address issues as they arise. We know that clients of ours have moved stands around overnight, changed staff scripts, and switched products around based on our analytics.
Look to continuously improve
Using a data driven approach allows you to measure event success against your objectives, and easily compare year on year, location by location, or day by day.  Depending on the nature of your brand experiences different figures will be valuable. Parts of a stand may have lower visitor numbers but if there is a high engaged dwell time those visitors are clearly enjoying the brand experience. Even better if the data shows they are the target demographic for your product – our Aperture sensor will give you information about the age, gender and sentiment of your visitors. Companies touring with an activation can assess which locations were the best performing and plan future tours based on clear, objective data.  
Share the data
Data is only useful if you do something with it. Make sure it is incorporated into wider company discussions and reporting. What can your whole organisation learn from live event analytics?
Brand experiences are now such a significant part of marketing budgets that their success can't be left unmeasured or subject to vague recollections about what seemed to work. Join the most forward thinking brands and agencies and make sure you are incorporating live event analytics into your experiential work – get in touch to find out more.