Would you like to know more about measuring the success of your experiential activity, or evaluating your exhibition presence?
How about doing it in the beautiful Bafta HQ, followed by fine dining in a Michelin star restaurant?
Last year we hosted our first event and it was a fantastic day. You can see the highlights in this video
Surrounded by film history and the iconic Bafta mask we heard from Adam Parry, Editor of Event Industry News, Guy Lomas Head of Global Events for Philips, Amir Vered of eForce at Olympia London, Becci Pell from Hafele and Dr. James Morgan of Westminster University.
This year, Adam Parry and Dr James Morgan will return along with new guest speakers Andy Sexton of 2LK, Nav Moulavi of Canon, and Phil McCluskey of the Princes Trust. We'll be looking at trends in event technology and measuring the return on marketing investment at events and experiential activity. There's a great selfie opportunity too!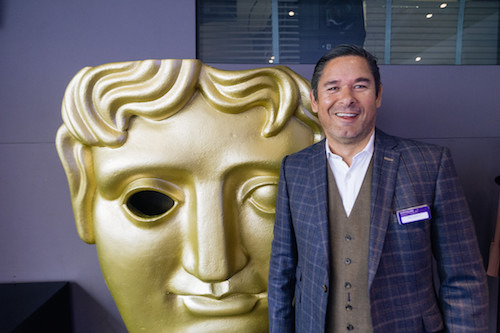 And if that's not enough to tempt you, once the learning is over, we move on to fine dining at a near by Michelin star restaurant and a seven course tasting menu.
We have a few spaces left if you would like to join us on Friday 5 April.