Budgets for experiential marketing are growing year on year with a diverse range of companies now working to build long-term relationships with customers and potential customers through experiences.  But which events and festivals are right for your brand? How do you know if your spend is generating results.
The Goodwood Festival of Speed used to be very much somewhere for motor manufacturers to exhibit, but this recent Campaign article demonstrates the changing nature of the brands and exhibits and how companies are widening their thinking.  This is something the festival have actively promoted explaining: "It shifts the event into a different direction, so it's not just a car show," Olaf Gueldner, chief marketing officer at Goodwood, explains. "We've tried to attract different brands with different propositions and that is most definitely working."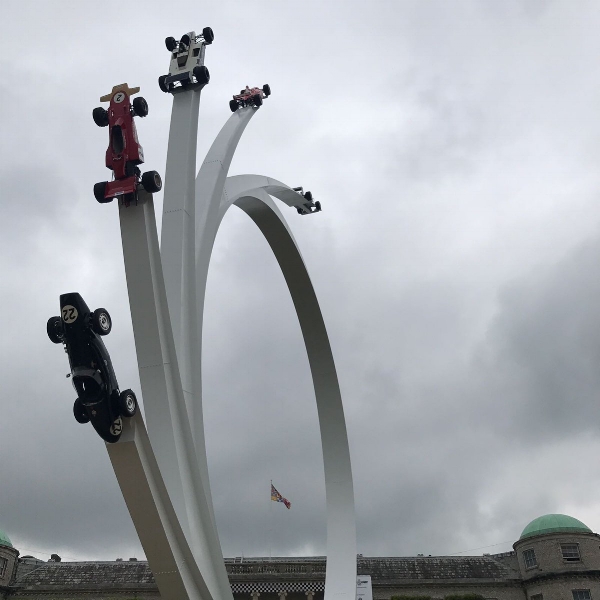 Goodwood FOS 2017
This reflects our experience of the event too, where we've helped brands to evaluate their attendance.  We've noticed new companies there including Hilton and Boeing, and this makes sense. People don't go to Goodwood to buy a car, they go to be inspired, to enjoy the racing, and have fun. Brands that can seamlessly fit into this should achieve the best results.
On a similar theme, the Detroit Motor Show have announced they are moving the event from January to June so that they can include "dynamic outdoor experiential brand activations".
Now that brands from Crayola and NARS to Amazon and SpecSavers are serious about experiential marketing there's a growing need to evaluate the impact and objectively assess which events are right for your brand.
We have worked with a wide range of companies from motor manufacturers and tech businesses to beauty brands and healthcare companies.  After over 1200 events we've learned a lot about what works and what doesn't.  We can move you on from guess work or counter clickers to capture data showing  exactly how many people saw your activation, and how many people simply walked past. Of those that stopped, we can tell you how long they spent engaged with your activity.  Add in our Aperture system and we can also tell you more about their demographic and sentiment towards your experience.
You expect detailed digital analytics for your online campaigns, off-line shouldn't be any different. We'll give you objective, independent data so you can stop guessing and start measuring the impact of your experiential marketing.
Use our data to
Compare activations in different locations
Compare attendance at the same event, festival or shopping centre year on year
Get accurate footfall information
Calculate the percentage of visitors who engaged with your experience
Understand the demographics and sentiment of your engaged visitors
Decide if an event, festival or location is worth attending again