Slide 1
Powering experiences through insight
Exposure Analytics is the market leader in experiential analytics for events. Our award-winning high-tech solutions have helped major global brands and agencies measure over 3000 events, giving them more accurate, deeper insights and helping them improve Return On Marketing Investment.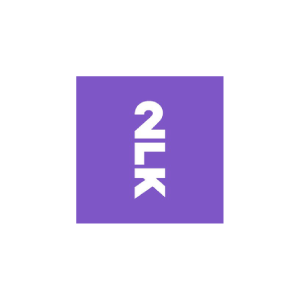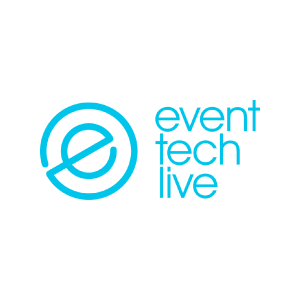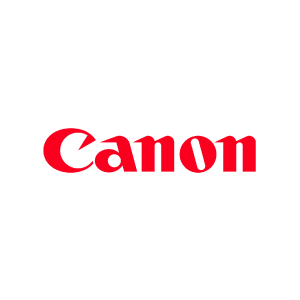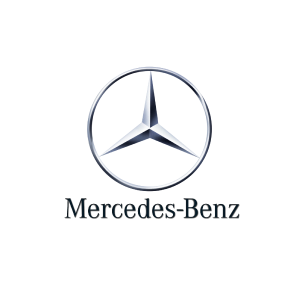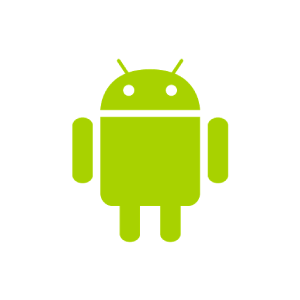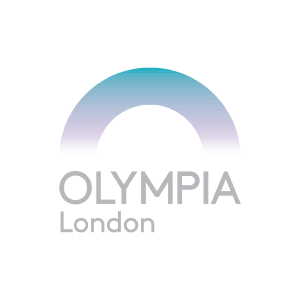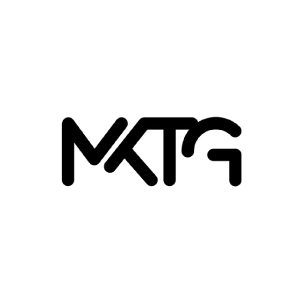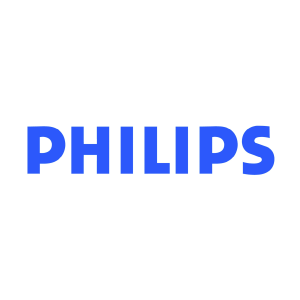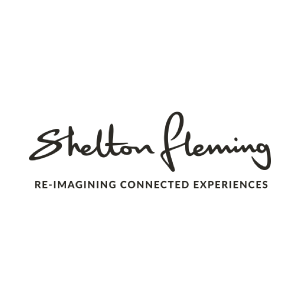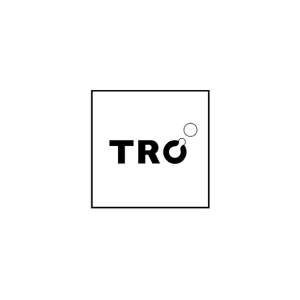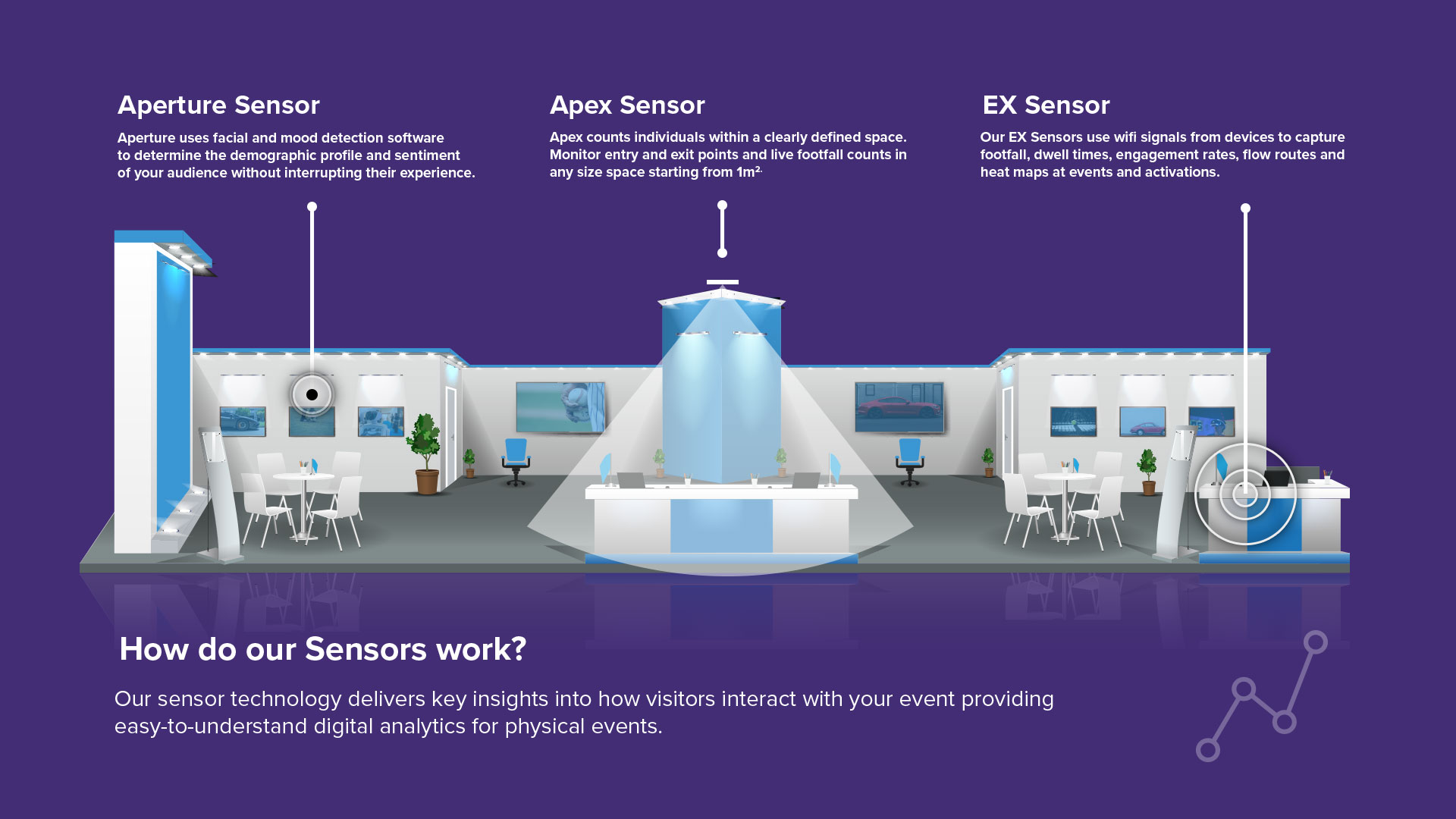 Dashboard
See new & returning visitor counts, average dwell time, conversion ratio, current capacity and live heatmap of visitor distribution.
View data in the Exposure platform or subscribe to our real-time API.
Reporting options
See an overview of visitor engagement metrics and dwell time distribution, or drill down into more detailed statistical reports including conversion ratios and weather analysis.
Demographics
See gender, age and emotional demographic data for visitors that engaged with key activations at your event or retail space. Tailor your future activations to appeal to your key audiences.
Interactive maps
Find the busiest areas and peak periods of footfall at your event or retail space. Replay visitor movements as they happened, in a variety of interactive chart formats.
Flow
See how your visitors moved around your space, find out the busiest routes over time so you can position your activation to optimise footfall and visitor engagement
Features
Plan your event sensor layout and compare events in different locations. View and download heat maps, flowcharts and data on weather.




Recent Blogs
Visit our blog to stay up to date on the latest company news and industry insights.
We are delighted to have once again won the Event Technology Award for Best use of Technology for Event Analytics / Data Collection. This is the fifth year in a row that we have won this particular category. And our 7th Event Technology Awards win.   Our sensors provide a wide range of insights and event analytics including footfall, flow routes, dwell time and engagement rates.  The data gathered and [...]
Exciting news! We have had three entries shortlisted in the 2022 Event Technology Awards. This is the fifth year in a row that we have been shortlisted, and we're hoping to add to our collection of awards. This time we are shortlisted for: Best New Technology Product We installed our new People Coordinates system at a large interconnected arena, conference venue and exhibition centre. The technology gives a clear [...]
We hit a huge milestone with our award-winning event analytics technology in action at its 5000th event recently. Over the last eight years our sensors have captured data for brands, agencies, event and exhibition organisers to help them to evaluate the success of their activities. Around the world event professionals and marketers have been able to see real time visitor data including footfall, dwell times, engagement rates, flow routes, [...]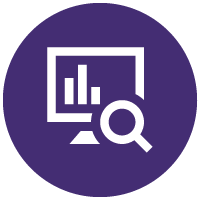 Measure
Measure the success of your events and experiences with our simple to install and easy to use intelligent sensor system.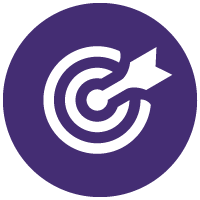 Optimise
Optimise your event or experience based on real time insights, from staffing levels to prime placement of your latest products.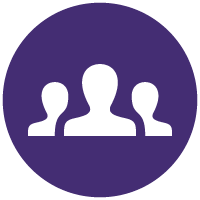 Reflect
Reflect on the insights from your event and report back to your wider team with confidence in the accuracy of your data.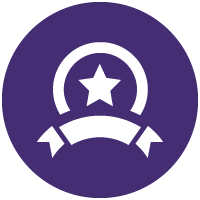 Quality
We provide technology you know you can trust to gather data you know you can rely on.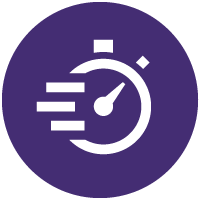 Responsiveness
We dedicate ourselves to quick delivery times and rapid responses to our clients' needs.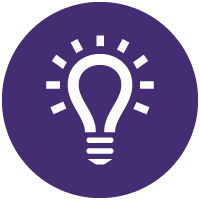 Innovation
We constantly develop our solution based on client feedback and advances in technology.
CONTACT EXPOSURE ANALYTICS
Want to get in touch? Drop us a line by using the contact form below or give us a call on 0203 982 0997