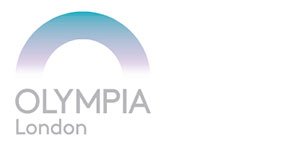 eForce is Olympia London's commercial IT arm. The prestigious venue hosts large-scale exhibitions, conferences and product launches.
The Challenge
Exhibiting companies and exhibition organisers are often demanding clients. With tightened marketing budgets, businesses are looking harder than ever to prove return on investment at large exhibitions. Exhibition organisers want to create successful events that attract repeat clients and measurable success. As the IT function for the venue, eForce wanted to support organisers and their customers in getting the best value in exhibiting at Olympia London, and to encourage organisers to make Olympia London their first-choice venue.
The Solution
Exposure Analytics worked with eForce to create a product to offer to exhibition organisers and exhibiting companies. The 'eBox' service took the event analytics information to the next level, by using Exposure Analytics technology to capture visitor flow and dwell information.
The Data
Anonymous data collected from individual phone Wi-Fi signals reveals the number of visitors and dwell times across the exhibition space, allowing clients to build an accurate picture of engagement with their stands.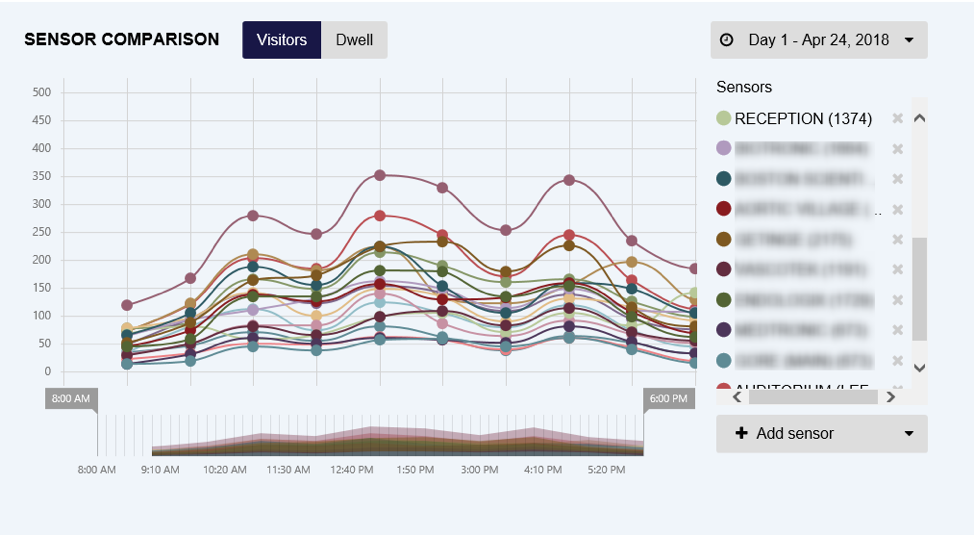 The Results
The data reveals interesting intelligence for events – showing which seminars were well attended, the hot-spots around catering outlets and the dwell times at each stand. For multi-day exhibitions the eForce team are able to compare data for each of the days. In one case the fourth day of an event was clearly more poorly attended than the rest – data to clearly show the drop off in visitor numbers is invaluable for advising event organisers and their future planning. Exposure Analytics data also ties in with weather information, in one extreme example showing a clear correlation between some un-seasonal snow and reduced footfall on one day of an event. Having this weather data captured alongside visitor numbers makes it much easier to look back at attendance figures and put them in context.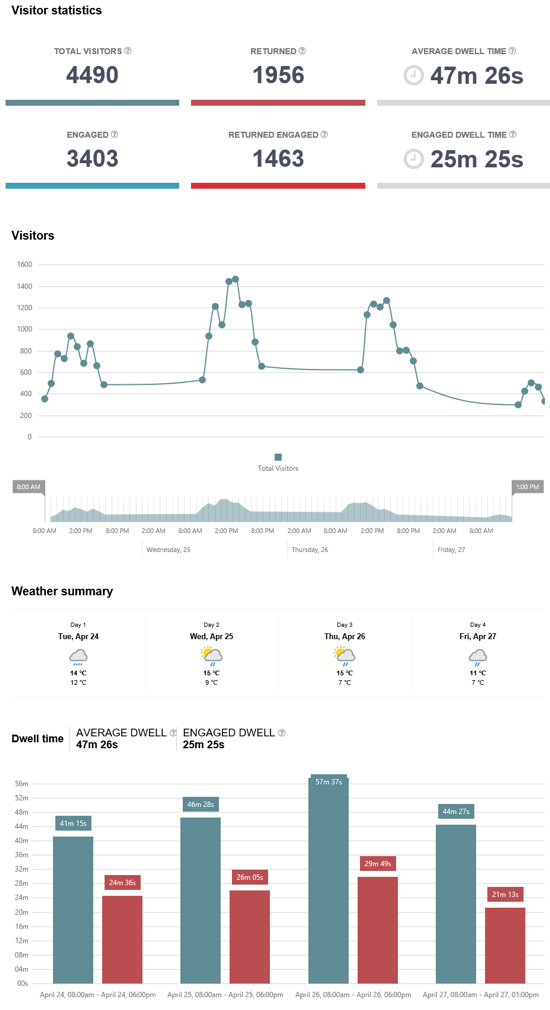 Our client's view
Amir Vered from eForce explains: "Detailed events analytics is the future for event technology. Exposure Analytics's data has helped us advise organisers on traffic flow through their events, giving them evidence to base decisions on.
"It has also allowed us to support our repeat exhibitors by building up a pattern of data from each year – where's best for seminars and how to distribute attractions throughout our space. The character of each day can also be analysed; for example, on one day we saw fewer attendances but greater engagement, suggesting a different audience for exhibition stands. It really is the next level of service for our clients."
"From conversations with venues and organisers who have tried other analytics products I know that there are some key advantages of Exposure Analytics. Particularly that you don't need to be a data analyst to read the results. You can easily view the information you need and understand it. The results are also more detailed than some other venue-wide systems. Exposure Analytics allows you to be as granular as you like to really pinpoint what's happening in the event space."
Creating partnerships for success
Exposure Analytics services can change the nature of the relationship between venues and exhibition organisers. Data provides hard evidence for organisers and venues and encourages them to work together to improve value for money for exhibitors. In turn, venues can encourage repeat business and exhibitors can demonstrate better return on investment.
For more information or to book a demo, click here to get in touch.